Why should I choose Rescomm PHC Inc.?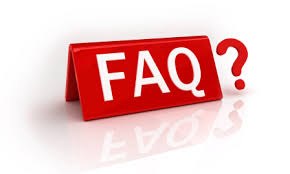 We evaluate your home's energy needs as if it were our own. We call what we do comfort engineering. We work with your needs to design and deliver an energy efficient solution, find incentives when available and provide excellent service for your systems through our newly designed Maintenance Plans.
Why should I have my equipment serviced?
By having your system serviced regularly, you can maximize the life of your heating or cooling unit. Your system works exceptionally hard during the stopping, starting and continual operation performed daily. This can wear down your unit quickly and unexpectedly. You probably wouldn't buy a brand-new car and expect to never have to put air in the tires, change the oil and check out any unusual noises. Likewise, it is important to have routine maintenance of your home comfort system by a Service Technician. If not maintained properly and routinely, even the best heating and air conditioning equipment could cause problems and become less 'fuel' efficient.Annual servicing includes cleaning the system, checking for any problems, or potential problems, and adjusting for PEAK efficiency.
Benefits include:
Increased dependability
Find potential problems and fix them quickly
Provide maximum efficiency which lowers energy costs
Prolongs the life-span of the equipment
Maintains safe and healthy operation
Can help to protect the environment
Drastically reduces the chance of a break-down which usually happens at night or on weekends when repair rates are higher
What is a Service Call fee?
A Service Call fee is a flat fee for the cost associated with the time and travel to diagnose, inspect and provide expert recommendations for a home's heating or air conditioning system. The charge for diagnostics is $125.00 for the first half hour (30 minutes) from the time we arrive at your home. (Ask a Rescomm representative how you can completely ELIMINATE diagnostic fees! Ask about our Maintenance Plans!)
How often should I have my equipment serviced?
Heating and Air Conditioning equipment should be serviced at least once a year. The best scenario is to have the heating system checked in the Fall and the air conditioning checked in the Spring.
My unit is not heating or cooling properly. What can I do?
Even state-of-the-art climate control systems may experience temporary failures. The cooling system may freeze, resulting in a pile of ice on the coil. At the same time, the heating system could overheat when exposed to constant pressure. The wisest possible decision is to turn the unit off, thereby allowing the system to rest and regenerate. Then call Rescomm at (631)722-2200 Our Techs will be on the way to further attend to the problem!
When should I replace my old or inefficient heating or cooling equipment?
The best time to replace this type of equipment is when it is not in use. Replace heating equipment in the summer and cooling equipment in the winter. Plan ahead!
How big of a furnace or air conditioner do I need for my home?
The only way to size a furnace or air conditioner for your home is to do a heat load calculation. The capacity needed is based upon how quickly your home gains or loses heat, not by square footage alone. Click here and schedule an appointment with us today!
Why do I need to change my filter regularly?
Regular filter replacement helps your heating and cooling system operate at peak levels and improves indoor air quality. It is important to change filters regularly to ensure proper air flow and to keep your home free from dust, allergens and germs. Depending on the type of filter you have, you may require weekly or monthly filter replacements. Your Rescomm service or installation technician will recommend the ideal filters and replacement schedules for your unit(s). (For more information on Indoor Air Quality (IAQ) click here.)
How important is adding humidity to my home?
As we heat our homes, the air has a tendency to dry out. This dry air can damage the woodwork and furniture you have in your home as well as zap the moisture from our skin. Dry air even makes you feel cooler because your body senses heat as a combination of temperature and humidity. Adding humidity to offset this drying process will improve your comfort as well as preserve the woodwork in your home. As an added benefit, you may actually be able to lower your thermostat a couple of degrees. You will not only feel warmer but you may actually lower your heating bill! CLICK HERE to schedule your FREE estimate with Rescomm today!