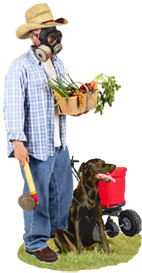 Protect Your Water Supply
Your lawn irrigation system can contaminate your household water supply with chemicals and other pollutants.
Fortunately, your water supply is protected by a 'Backflow Prevention' device. For your protection, state law requires annual testing of this device.

FREE Testing!
With any paid plumbing service, just mention this webpage to our service professional and he'll do the testing on the spot. We'll even take care of the paperwork! You'll get peace of mind and save money at the same time!
Call now to schedule your free Backflow Prevention Device testing- it's free with any paid plumbing service so don't delay. Call (631) 722-2200 today!
© 2004 Service Roundtable